Join Our Fellowship
Organization
Thank you for your interest in the ACOJ Global Fellowship of Churches. We always enjoy knowing of ministries who have a like vision of the Apostolic Faith and Five Fold Ministry being propagated and seeing the "Perfection of the Saints Movement" brought forth in Nations of the Earth.
ACOJ Global Fellowship of Churches is a network based upon personal contact and relationship. We encourage you to complete the informational form so that we can keep your information on file. If you have completed the questionnaire or desire to do so, after we have process the information and it has been verified. We will reach out to you and your information will be kept on file. Please feel free to continue email contact with us.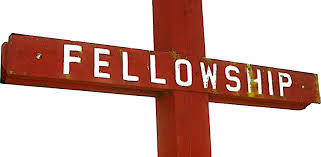 The ACOJ Global Fellowship of Churches is an outreach fellowship with a global mission under the Apostolic Church of Jesus, Inc.
The mission of ACOJ Global Fellowship of Churches is to communicate the Lord's vision, which is to reach the four corners of the earth with the Gospel of Jesus Christ. ACOJ Global Fellowship of Churches is a restorative body, bringing and restoring "the Apostle Doctrine" to all who are connected and affiliated with the Apostolic Church of Jesus, Inc.
We believe in taking under our wings ministries which are in need of healing and uplifting; those who are in need of covering, guidance, and a sense of belonging, as well as ministries that is thriving and vibrant but is in need of a true and powerful apostolic covering.
As a result, we are largely comprised of groups of ministers who are inter-dependent, yet having autonomous congregations. We are however, joined together by common persuasion, purpose and principle which creates a cohesive fellowship, effective in fulfilling our mandate which is to reach and develop souls for the Kingdom of God.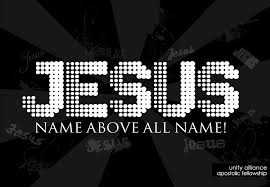 ACOJ Global Fellowship of Churches refers to our commitment to bring to light a consciousness of the global and universal nature of the Church of Jesus Christ, as well as our firm commitment to active service as part of a universal and international church. ACOJ Global Fellowship of Churches believes in the demonstrative power of God as was displayed through his apostles and disciples. This belief rejuvenates all whom it reaches and yields a return of a brand new and refreshed life in Jesus Christ. We are passionate about reaching the world with this power and as such, we are an international ministry determined to obtain a global presence, by connecting with pastors and leaders of ministries who share the same passion. It is all about the Kingdom and affecting the world with the free and abundant life that Jesus Christ died for us to have.
ACOJ refers to the Apostolic Church of Jesus, Inc. Our Church Structure is design to let the world know that we are an Apostolic Church. The book of Acts, chapter 2:46-47 clearly supports this; "And they, continuing daily with one accord in the temple, and breaking bread from house to house, did eat their meat with gladness of heart, praising God, and having favor with all the people. And the Lord added to the church daily such as should be saved. ACOJ Global Fellowship of Churches is the outreach fellowship of the Apostolic Church of Jesus, Inc.
Global refers to our commitment to be involved in ministry around the world, which cannot and should not be limited or provincial in scope. While celebrating the autonomy of the local congregation and their particular region, local pastors need to be aware that they are a part of the global church of the Lord Jesus Christ, and that we are one body.
Fellowship refers to our full commitment to those with whom we are affiliated, as well as our commitment to the body of Christ at large. As a noun, fellowship means "friendship, relatedness or connection between people". It also means "the companionship of individuals in a congenial atmosphere and on equal terms". The word when used as a verb means "to make feel welcome by showing friendship or building a cordial relationship". Fellowship also means "closeness" or "things in common". We believe that by connecting with ministries worldwide, that the concept of fellowship will be enhanced in a biblical way. This will effectively build the kingdom of God and bring restoration to the body of Christ.
Churches refers to our belief that ministry occurs most efficiently and effectively at the local church level, not at the overall national church level. This is because it is the local church that is present within communities and that are the arm which reaches and touches the lives of people on an individual level. While some denominations hold that each local congregation is an arm of the national church, ACOJ Global Fellowship of Churches turns that equation up on its head as we believe that the covering is simply a common ground in order to strengthen and build up the local church during the fulfillment of its mission.
ACOJ Global Fellowship of Churches exists to give the local church opportunity to build its most effective ministry through cooperative efforts for the sake of God's Kingdom.
We believe that being covered by a body such as The Apostolic Church of Jesus, Inc. it will help local congregations to be cultivated, strengthened and built up.
We believe that by so doing, this unlocks the gifts and potentials that already exist within each congregation.
The bible is the standard for ACOJ Global Fellowship of Churches, in addition to the Discipline Law of the Apostolic Church of Jesus, Inc. and these are the final guide for all matters of faith and practice, both public and private pertaining to the fellowship.
ACOJ GLOBAL FELLOWSHIP OF CHURCHES
The ACOJ Global Fellowship of Churches vision is to promote growth and fellowship among small ministries who may be lost among the mega ministry icons. Excellence is not defined in quantity but is defined by quality. Essentials of ministry is found in
Romans 14:19 "Let us concentrate on the things which make for harmony and the growth of our fellowship together."
The things, which make for harmony and growth, are the gifts of the spirit that are in our Pastors to feed the flock of God.
The ACOJ Global Fellowship of Churches is committed to building ministries for the future and not for failure. It is a fellowship designed:
»To sharpen the skills of leaders;
»To sharpen the skills of the flocks;
»To ignite an explosion of spirituality in the pews;
»To incite the community; and
»To cross-pollinate spiritually and not denominationally.
ACOJ Global Fellowship of Churches goal is to raise up a fellowship that will serve and facilitate all Christian Ministries in fulfilling their God given call and purpose. To provoke men and women of the body of Christ in love and unto good works. To build strong inter-denominational relationships as well as mutual covenant agreements. To build an international fellowship that will authenticate the universal agape love of Christ in the Christian faith.
Requirements & Standards
Requirements for all Ministerial candidates are as follow:
Must be born again as described in John 3:3.
Must be baptized by immersion in water.
Must be baptized with the Holy Spirit with the evidence of speaking in tongues as described in Acts 2.
Must be in compliance with the scriptural standards found in I Timothy 3.
Must be actively engaged in an area of ministry (Licensees: please provide written documentation from your pastor or Ministry Leader).
Submit one personal character reference and one pastoral reference.
Have earned a high school diploma or G.E.D.
Application Procedure
Your application will be reviewed and your references will be verified. The guidance of the Holy Spirit will be sought.
You will be notified in writing by the Chief Apostle and President of The Apostolic Church of Jesus, Inc., within thirty (30) days concerning the status of your application.
Also, in the Month of December there will be an official Consecration service held during our Annual Deacon & Minister's Council in the City of Avon Park, Florida. Join the Fellowship today